Ground Your Practice
3-day Workshop with Iman El Sherbiny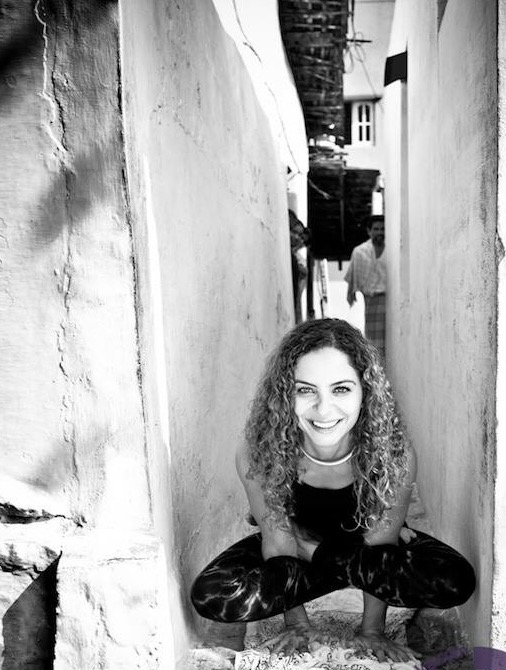 KPJAYI Authorized teacher Iman Elsherbiny will help us delve into the exploration and foundations of Ashtanga Yoga's primary series where we will learn how to detoxify, align, balance and open the body.
In this workshop we will:
- Take an in-depth look at the traditional Ashtanga yoga Asanas & primary series.
- Learn proper alignment & adjustment techniques to go deeper in the postures with safety and greater awareness.
- Maintain and progress your personal practice.
Iman has been dedicated to Ashtanga yoga for the past 11 years, she received her authorization & blessings from Ashtanga yoga Guru Sharath Jois after spending several years travelling to India. She has been spreading the Ashtanga yoga message in Egypt since 2010. She is the founder of Ashtanga Yoga Egypt and holds a regular Mysore program in Maadi as well as annual workshops and retreats around Egypt.
The workshop is divided into three 2-hour classes:
Thursday Dec.7th, 5-7pm: A gentle introductory guided session and exploring the basic principles of the primary series.
Friday Dec.8th, 9-11 am: Guided Ashtanga Yoga session. Workshop focusing on the primary series asanas with an in-depth look into proper alignment and adjustment techniques. Q&A session.
Saturday Dec.9th, 9-11 am: Guided Ashtanga Yoga session exploring tristhana, Ujjayi breathing, posture and focus and how to build a strong foundation for a life-long yoga practice.
Please bring your own yoga mat, towel and water. Its best to practice on an empty/light stomach. Please contact me for further inquiries or just sign up below and I'll be in touch with you shortly.